Contact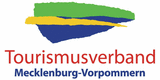 Mecklenburg-Western Pomerania - Other areas of interest
Top of page
World heritage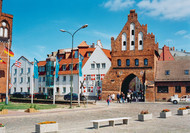 The spires of St. Nicholas' and St. Mary's church dominate the skyline of Wismar, the only Hanseatic town of this size on the southern Baltic to have been preserved virtually intact. Along with Stralsund, Wismar has been listed by UNESCO as a World Cultural Heritage site. Both towns represent the heyday of the Hanseatic League in the 14th century.
Stralsund, once one of the foremost Hanseatic towns in the Baltic region, is a gem of brick-built architecture with its churches of St. Nicholas and St. Mary, Holy Spirit Abbey and town houses. In addition to Lübeck, Stralsund was the most important town in the whole Baltic region in the 14th century and it was chosen as the location for the peace negotiations (the Stralsunder Friede) with Denmark in 1370. The town's ornate merchants' houses and historical town hall stand as reminders of this time.
Top of page
Map of Germany
Map showing all of Germany's TOP travel destinations...
Click here!
Highlights in brief
Schwerin
State capital, cathedral, castle
Neubrandenburg
Town with four gateways
Stralsund
UNESCO world heritage site
Greifswald
Brick Gothic architecture, Baroque
Nature Reserves
Island of Usedom, Feldberg Lakes, Nossentin/Schwinz Heathland, Mecklenburg's Elbe Valley, Mecklenburg's "Switzerland" and Lake Kummerow
Rostock and Wismar
Hanseatic towns, zoo, UNESCO world heritage sites
Müritz
Germany's largest lake after Lake Constance
Ribnitz-Damgarten
Amber town
Woldegk
Windmill town
Güstrow
Home of the artist Ernst Barlach