Contact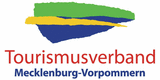 Mecklenburg-Western Pomerania - Other areas of interest
Top of page
Regions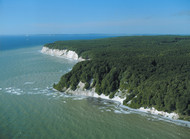 Mecklenburg-Western Pomerania has a thousand different faces, each one more naturally beautiful than the next. The region is shaped by water, be it the fascinating coastline or the varied countryside inland. The Hanseatic towns hold impressive reminders of the region's former power, and its seaside health resorts still reflect their history as leading spa destinations. You'll also find a whole host of holiday activities on offer all year round.
The Mecklenburg Lakes are a fascinating place to visit, with their wide expanses of forest, gently sloping hills, moorland and a seemingly endless string of lakes and rivers. At its heart is one of Germany's largest lakes, Lake Müritz. Large sections of the countryside are protected by three nature reserves and Müritz National Park. The region is a true paradise for nature-loving walkers, cyclists and particularly water sports enthusiasts.
Mecklenburg-Western Pomerania's Baltic coastline is renowned for its fine sandy beaches, the elegant architecture of its old-established resorts, and the islands of Fehmarn, Rügen, Usedom and Hiddensee, making it an ideal destination for sunbathing, swimming, windsurfing, sailing and for romantics and spa guests from all over the world.
Few other places in Germany can boast such diverse scenery as Rügen. Its limestone cliffs are immortalised in paintings by the romantic artist Caspar David Friedrich. Not only is the gleaming white chalk a glorious sight, it also has considerable healing properties and is used in treatments at the prestigious resorts on the island.
Usedom is the sunniest place in Germany. With its endless white sandy beaches, some up to 70 metres wide, this is the ideal place to relax. The imperial spas of Ahlbeck, Heringsdorf and Bansin are seaside health resorts with a great past and a wealth of hospitality and charm.
In Western Pomerania you'll still come across unspoilt countryside, quaint forests and eerie marshes, home to a number of species such as the white-tailed eagle and the stork. The most north-easterly region in Germany is full of verdant, tree-lined avenues. With their richly decorated patrician townhouses, cathedrals, abbeys and town halls, the Hanseatic towns of Stralsund, Greifswald, Anklam and Demmin are ideal places to explore the past.
Top of page
Map of Germany
Map showing all of Germany's TOP travel destinations...
Click here!
Highlights in brief
Schwerin
State capital, cathedral, castle
Neubrandenburg
Town with four gateways
Stralsund
UNESCO world heritage site
Greifswald
Brick Gothic architecture, Baroque
Nature Reserves
Island of Usedom, Feldberg Lakes, Nossentin/Schwinz Heathland, Mecklenburg's Elbe Valley, Mecklenburg's "Switzerland" and Lake Kummerow
Rostock and Wismar
Hanseatic towns, zoo, UNESCO world heritage sites
Müritz
Germany's largest lake after Lake Constance
Ribnitz-Damgarten
Amber town
Woldegk
Windmill town
Güstrow
Home of the artist Ernst Barlach