Contact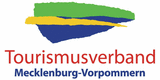 Mecklenburg-Western Pomerania - Other areas of interest
Top of page
Regional specialities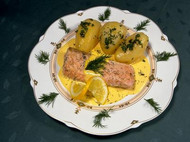 The regional cuisine is renowned for offering a wide variety of fresh fish as well as specialities such as kale with raisins, honey spare ribs and apples in dripping.
Herring is available off the coast of Mecklenburg-Western Pomerania as early as spring, when the fishing season begins. This is celebrated on the island of Rügen with the Herring Festival, which starts with the 'herring mile' on the beach promenade in Sassnitz. To kick off the event, a cutter chugs into the harbour and a fisherman hands over his catch to the Rügen island cookery club, which then serves herring cooked in a variety of ways (fried, smoked, pickled or in beer batter) from a number of different stalls.
Another regional speciality is 'Himmel und Erde', a dish consisting of mashed potato and apple sauce.
The garfish is usually found in the Mediterranean. But in May it comes to spawn in the Baltic where it is caught and consumed with great fervour. This scaly creature with green bones is traditionally served with mashed potato and stewed rhubarb.
Top of page
Map of Germany
Map showing all of Germany's TOP travel destinations...
Click here!
Highlights in brief
Schwerin
State capital, cathedral, castle
Neubrandenburg
Town with four gateways
Stralsund
UNESCO world heritage site
Greifswald
Brick Gothic architecture, Baroque
Nature Reserves
Island of Usedom, Feldberg Lakes, Nossentin/Schwinz Heathland, Mecklenburg's Elbe Valley, Mecklenburg's "Switzerland" and Lake Kummerow
Rostock and Wismar
Hanseatic towns, zoo, UNESCO world heritage sites
Müritz
Germany's largest lake after Lake Constance
Ribnitz-Damgarten
Amber town
Woldegk
Windmill town
Güstrow
Home of the artist Ernst Barlach