Germany's Top Ten...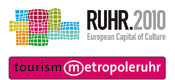 Germany for...
Brochure Requests
click here to order free brochures online:



click here to download brochures:
Brochure Download »
Más informaciones sobre Alemania en español »

Click here
to access the online version of
Destination Germany
, your vacation guide to Germany.
Weather
Berlin
30.2 °F, dull weather
Dresden
28.4 °F, heavy clouds
Frankfurt
35.6 °F, dull weather
Hamburg
28.4 °F, dull weather
Cologne
37.4 °F, heavy clouds
Munich
32 °F, heavy clouds
GNTO on Twitter

Keep in touch with the German National Tourist Office on Twitter. Join today to start receiving tourism updates at
twitter.com/germanytourism
.
GNTO on MySpace

Please visit our official German National Tourist Office profile on
myspace.com/germanytourism
. Read about fun things to do in Germany in our blog, leave comments, exchange photos and make friends with many other Germany travelers and fans.
Supported by:
Check out what other travellers say about
Germany
on TripAdvisor.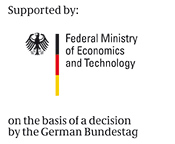 Saving $$$ and Special Offers
The 360° Germany experience!
German Travellers Goodiess