Contact (Route)
TOURIST INFOZENTRUM-RHÖN
"Haus der schwarzen Berge"
D-97772 Wildflecken
Telefon 0 97 49 / 91 220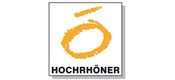 Contact
Deutscher Wanderverband
Wilhelmshöher Allee 157-159
D-34121 Kassel
Tel.: +49 (0)561-93873-0
E-Mail:
info@wanderverband.de
Der Hochrhöner
Length, Start/End
180km, Bad Kissingen - Bad Salzungen
Highest elevation: 950m
Altitude profile

Service
Stages
| | | |
| --- | --- | --- |
| 1. | Bad Kissingen - Stralsbach | 11 km |
| 2. | Stralsbach - Sandberg | 13 km |
| 3. | Sandberg - Oberweißenbrunn | 11 km |
| 4. | Oberweißenbrunn - Wasserkuppe | 16 km |
| 5. | Wasserkuppe - Gotthards | 25 km |
| 6. | Gotthards - Tann | 16 km |
| 7. | Tann - Dermbach | 18 km |
| 8. | Dermbach - Bernshausen | 13 km |
| 9. | Bernshausen - Bad Salzungen | 17 km |
Tip
The Hochrhönrunde circular trail, which encompasses both the Kuppenrhön and Lange Rhön variations, makes an excellent multi-day snowshoe tour. Though not guaranteed, there is a high probability of snow coverage in winter.




Walking in the land of endless horizons

Treeless peaks with wide, panoramic views are the trademark of the Rhön hills, the "land of endless horizons". The new Hochrhöner premium trail runs for 180km, through stunningly beautiful landscapes between the famous spa resort of Bad Kissingen and the saline health resort of Bad Salzungen. You can choose between two options: the westerly route across the Kuppenrhön with Kreuzberg hill and Mount Wasserkuppe and the easterly route across the Lange Rhön with Mount Ellenbogen.

Leaving behind the elegant villas and flowering parks of the spa resort Bad Kissingen and the wide river meadows of the Franconian Saale, the trail rises steeply, up to the highest mountains of the Rhön. The Black Mountains are visible from some distance, along with the first peak on the route. At 928 metres Mount Kreuzberg is the first real challenge on this trail, but well worth attempting. The rewards include a 360-degree panoramic view from the top beneath the characteristic crucifixion group and some tasty traditional German beer at the Franciscan monastery, ideal for reviving both pilgrims and walkers. The Hochrhöner trail leads past round, grass-covered peaks with grazing Rhön sheep, across the Schwedenwall fortifications from the Thirty Years' War, and then takes a slight diversion to Rotes Moor (red moor).

Here, the route divides into two, with one part destined for the Kuppenrhön and the other for the Lange Rhön hills. The Kuppenrhön option includes Mount Wasserkuppe, the birthplace of gliding, with the glider pilots' monument and also legendary Mount Milseburg. The trail is lined with meadows, orchards, fields and beech forests as it reaches the Kuppenrhön hills. At Mount Katzenstein the western route and the eastern route (via Mount Heidelstein and Mount Ellenbogen) are reunited to cross the striking volcanic peaks of Gläserberg and Pless before reaching the final destination in the saline spa of Bad Salzungen.

Travel Information
Public transport: Bad Kissingen and Bad Salzungen are easily accessible by regional trains, and many of the stops along the way can be reached using the Hochrhön bus service:
www.hochrhoenbus.de

Weather
Berlin
21.2 °F, heavy clouds
Bremen
26.6 °F, bright
Dresden
28.4 °F, dull weather
Düsseldorf
32 °F, heavy clouds
Erfurt
21.2 °F, cloudy
Frankfurt
28.4 °F, heavy clouds
Hamburg
23 °F, bright
Hannover
28.4 °F, cloudy
Kiel
24.8 °F, bright
Cologne
32 °F, heavy clouds
Magdeburg
28.4 °F, bright
Mainz
28.4 °F, heavy clouds
Munich
28.4 °F, cloudy
Potsdam
23 °F, fog
Saarbrücken
30.2 °F, snow shower
Schwerin
15.8 °F, bright
Wiesbaden
28.4 °F, heavy clouds
Das Wetter in: