Contact (Route)
Region Vogelsberg Touristik GmbH
Vogelsbergstrasse 137a
D-63679 Schotten
Telefon +49 (0)6044 964848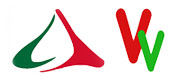 Contact
Deutscher Wanderverband
Wilhelmshöher Allee 157-159
D-34121 Kassel
Tel.: +49 (0)561-93873-0
E-Mail:
info@wanderverband.de
Vulkanring Vogelsberg
Length, Start/End
125km, circular tour from Laubach
Highest elevation: 617m
Altitude profile

Service
Stages
| | | |
| --- | --- | --- |
| 1. | Laubach - Rainrod | 15 km |
| 2. | Rainrod - Gedern | 21 km |
| 3. | Gedern - Ober-Moos | 23 km |
| 4. | Ober-Moos - Herbstein | 20 km |
| 5. | Herbstein - Ulrichstein | 24 km |
| 6. | Ulrichstein - Laubach | 22 km |
Tip
Ober-Mooser-Teich nature reserve
The visitor centre run by the German Nature Conservation Association (NABU) is housed in an old lakeside house built in 1741. It is located in the Ober-Mooser-Teich nature reserve, which the regional branch of the NABU acquired from the Counts of Riedesel. The organisation now looks after this beautiful expanse of countryside, providing a habitat in which flora and fauna can flourish. The project is also intended to preserve traditional methods of lake management.




Around the largest volcano in Europe

The Vulkanring Vogelsberg, which was newly marked out in 2005, is a circular trail in the Upper Vogelsberg nature reserve. Linking a number of natural and geological features, the 125km route runs along the edge of forests to vantage points through some of the most beautiful meadow and river valleys. It connects romantic villages and little medieval towns with beautifully kept palaces and parks. Walkers will discover a landscape shaped by volcanic activity not only in the valley of the 'black river' in the Oberwald with its bizarre basalt formations, but also in small disused quarries or as construction materials for houses, fountains and roads.

The Vogelsberg hills is the only range in central Europe where such colossal masses of lava have erupted from the depths of the planet. Between 7 and 13 million years ago, the molten mass spewed out of a myriad of funnels and fissures to form what is now Germany's only shield volcano. Erosion and weathering have since whittled the mountains down into a region of highlights, now clad with magnificent beech forests and open plains, divided up by dry stone walls and hedges and dotted with free-standing shady trees. Looking over the countryside from one of the many vantage points, visitors may feel as if they are in a large park.

The Oberwald, on the other hand, is covered in primeval forest. The sparsely populated range of hills with its wetlands and harsh winters has always been steeped in legend, which is no surprise considering it is in Hessen - a region known for its myths and fairytales. Nor is it any wonder that the Upper Vogelsberg region became Germany's first nature reserve in 1958. Easily accessible car parks, facilities and trails were also built around the highest elevations - Taufstein (773m), Hoherodskopf (764m), Herchenhainer Höhe (733m) and the Schlossberg in Ulrichstein - to help bring walkers closer to nature. The Vulkanring Vogelsberg is a fine addition to the 3,000km network of trails marked out by the Vogelsberg Rambling Club in the intervening years.

Travel Information
Public transport: Seasonal Vulkan-Express bus in Vogelsberg (May-Oct., Sat, Sun and public holidays). Nearest train stations are Lauterbach, Grünberg, Alsfeld and Nidda.

Car: A45/B455 from the Rhine/Main area, A5 from the north and west with links to secondary roads, from Fulda (A7) on B254 to Lauterbach.

Weather
Berlin
21.2 °F, heavy clouds
Bremen
26.6 °F, bright
Dresden
28.4 °F, dull weather
Düsseldorf
32 °F, heavy clouds
Erfurt
21.2 °F, cloudy
Frankfurt
28.4 °F, heavy clouds
Hamburg
23 °F, bright
Hannover
28.4 °F, cloudy
Kiel
24.8 °F, bright
Cologne
32 °F, heavy clouds
Magdeburg
28.4 °F, bright
Mainz
28.4 °F, heavy clouds
Munich
28.4 °F, cloudy
Potsdam
23 °F, fog
Saarbrücken
30.2 °F, snow shower
Schwerin
15.8 °F, bright
Wiesbaden
28.4 °F, heavy clouds
Das Wetter in: