Contact (Route)
TOURIST INFORMATION WINTERBERG
D-59955 Winterberg
Telefon 0 29 81 / 92 50 0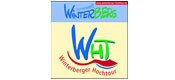 Contact
Deutscher Wanderverband
Wilhelmshöher Allee 157-159
D-34121 Kassel
Tel.: +49 (0)561-93873-0
E-Mail:
info@wanderverband.de
Winterberger Hochtour
Length, Start/End
82km, circular tour from Mount Kahler Asten or Winterberg
Highest elevation: 843m
Altitude profile

Service
Stages
| | | |
| --- | --- | --- |
| 1. | Winterberg - Siedlinghausen | 20,2 km |
| 2. | Siedlinghausen - Grönebach | 21 km |
| 3. | Grönebach - Züschen | 17,7 km |
| 4. | Züschen - Langewiese | 22,9 km |
| 5. | Langewiese - Winterberg | 9,6 km |
Tip
Stand beside the white cross that marks the summit of Clemensberg and watch the sun set over the "thousand hills of the Sauerland". A chance to reflect on life or savour a romantic moment.




Westphalia's highest circular trail

The Winterberger Hochtour begins and ends at the foot of Mount Kahler Asten, passes through the districts of Winterberg, continues over the highest peaks in the Upper Sauerland region and crosses eight valleys. The natural beauty and cultural heritage along the way are truly memorable. Skirting around the town, the trail explores all aspects of the diverse surrounding countryside.

From the market square in Winterberg, the Hochtour and Rothaarsteig ascend Mount Kahler Asten together, passing beneath the St. Georg ski jump and the ice channels of the bobsleigh and toboggan run. They then wind their way up to what is without doubt the highest point in North Rhine-Westphalia, if you climb up to the platform on top of the observation tower. In fine weather, the panoramic views reach as far as Kassel, the Ruhr region and across the Rothaargebirge hills.

The Winterberger Hochtour then passes the source of the river Lenne, affording magnificent views across Hunau towards Altastenberg. Meadows give way to forest on the way to Sillbach, before the trail heads down the valley to Siedlinghausen. This is followed by the sweat-inducing climb up Hoher Hagen hill at Niedersfeld and a further climb up Clemensberg hill. The white cross on the summit marks where the route meets the Uplandsteig and Rothaarsteig. The three trails run together for a while, then the Hochtour then heads off to Züschen via Hildfeld, Grönenbach and Elkeringshausen. This is followed by a taxing ascent to the Mount Ziegenhelle observation tower at an altitude of 816 metres before you set off back to Winterberg.

Quality-certified trail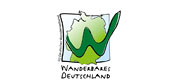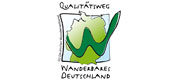 Travel Information
Public transport: Winterberg is on the InterRegio rail network with direct services from Dortmund, Hagen and Kassel. Winterberg offers regional bus services to many of the towns along the trail, with some interconnecting buses.

Weather
Berlin
21.2 °F, heavy clouds
Bremen
26.6 °F, bright
Dresden
28.4 °F, dull weather
Düsseldorf
32 °F, heavy clouds
Erfurt
21.2 °F, cloudy
Frankfurt
28.4 °F, heavy clouds
Hamburg
23 °F, bright
Hannover
28.4 °F, cloudy
Kiel
24.8 °F, bright
Cologne
32 °F, heavy clouds
Magdeburg
28.4 °F, bright
Mainz
28.4 °F, heavy clouds
Munich
28.4 °F, cloudy
Potsdam
23 °F, fog
Saarbrücken
30.2 °F, snow shower
Schwerin
15.8 °F, bright
Wiesbaden
28.4 °F, heavy clouds
Das Wetter in: