Contact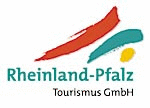 Rhineland-Palatinate - Other areas of interest
Top of page
World heritage

Trier, known in Roman times as "Augusta Treverorum", is Germany's oldest town. It was founded by Emperor Augustus in 16 BC and by the end of the 3rd century AD had become an imperial seat of Emperor Diocletian. Roman Trier's impressive legacy includes the Porta Nigra city gate, which has blackened over the years, the Römerbrücke bridge, amphitheatre, basilica and imperial thermal baths. Parts of the cathedral also date back to Roman times.
Emperor Conrad II laid the foundation stone for this remarkable Romanesque place of worship in 1030. Eight German emperors and kings are buried in the crypt of Speyer Cathedral.
It doesn't get any more romantic than the Upper Middle Rhine Valley. The Rhine is at its narrowest here, but also its most beautiful. This is the valley that inspired Heine and Brentano to produce some of their best poetry. Bingen, St. Goar, Loreley – names that immediately conjure up romantic images.
Top of page
Map of Germany
Map showing all of Germany's TOP travel destinations...
Click here!
Highlights in brief
Mainz
state capital, old quarter, cathedral, Gutenberg museum
Kaiserslautern
Town of Barbarossa, Palatinate Forest nature reserve, music academy
Worms
Cathedral, Nibelungen museum
Speyer
Imperial cathedral, sculpture garden
Koblenz
Deutsches Eck (German Corner), Stolzenfels Castle, Ehrenbreitstein fortress
Nürburg
Nürburgring Formula One racetrack
Trier
Porta Nigra, Quint palace
St. Goarshausen
Loreley cliffs
Idar-Oberstein
Gemstones, half-timbered buildings, Church of the Rock
Bad Dürkheim
Vitapark resort, giant wine barrel