Contact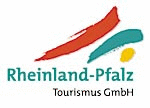 Rhineland-Palatinate - Other areas of interest
Top of page
Regional specialities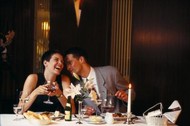 Each region has its own culinary specialities, traditional dishes that have been passed down through the centuries. Hearty or light, sweet or savoury.
Pfälzer Saumagen is pig's stomach stuffed with pork, Bratwurst sausage and potatoes. Other typical ingredients include eggs, carrots and seasoning including marjoram and nutmeg. It is served with sauerkraut and mashed potatoes.
The hearty Westerwäld Dippekuchen is a potato cake with onion and meat, served with apple sauce.
Zwiebelkuchen (onion tart) from the Moselle is eaten with Federweisser – new wine that has only just begun to ferment.
Rhineland-Palatinate and wine go hand-in-hand. No other part of Germany is so closely associated with the nectar of the gods as Rhineland-Palatinate. Ahr, Middle Rhine, Nahe, Moselle-Saar-Ruwer, Rheinhessen and Rheinpfalz are the six wine-growing areas within the state of Rhineland-Palatinate.
Top of page
Map of Germany
Map showing all of Germany's TOP travel destinations...
Click here!
Highlights in brief
Mainz
state capital, old quarter, cathedral, Gutenberg museum
Kaiserslautern
Town of Barbarossa, Palatinate Forest nature reserve, music academy
Worms
Cathedral, Nibelungen museum
Speyer
Imperial cathedral, sculpture garden
Koblenz
Deutsches Eck (German Corner), Stolzenfels Castle, Ehrenbreitstein fortress
Nürburg
Nürburgring Formula One racetrack
Trier
Porta Nigra, Quint palace
St. Goarshausen
Loreley cliffs
Idar-Oberstein
Gemstones, half-timbered buildings, Church of the Rock
Bad Dürkheim
Vitapark resort, giant wine barrel