Other highlights
Contact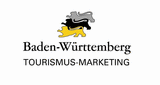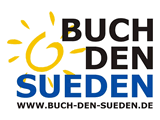 Cities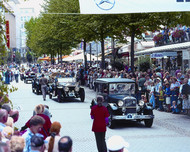 Several of Baden-Württemberg's towns and cities are well known all over the world. Heidelberg tops the list, but the region also boasts Stuttgart, Freiburg and Tübingen. Town such as Aalen on the German Limes Route, Ravensburg, Ulm and Ludwigsburg are equally attractive with culture, architecture, shopping districts and old quarters with quaint alleyways.
People in the regional capital of Stuttgart work hard and play hard and are as creative as they are thrifty. Bosch, Daimler and Porsche, all founded here, are renowned for their innovation and world-class reputation. First-rate ballet and opera are performed here, and Stuttgart has one of Germany's hottest hip-hop scenes. Two palaces, the state gallery and the remarkable Wilhelma zoological and botanical gardens are just a few of its fascinating attractions. The capital of Baden-Württemberg is also a popular venue for musicals. The Stuttgart Beer Festival has been held in the autumn since 1818 and is one of the biggest German public festivals after the Munich oktoberfest.
Heidelberg is world famous for its castle and old quarter with narrow streets steeped in history. This youthful town with a long history is characterised by student life, bars both traditional and trendy, antique shops and little galleries tucked away in corners. Romantic, idyllic, cosmopolitan, dynamic and thoroughly modern - Heidelberg is all this and much more besides.
Karlsruhe is a young city full of culture and joie de vivre. Located on the banks of the Rhine between the Black Forest, Alsace and the Palatinate, visitors flock to its outstanding museums. The city centre, shaped like a fan, the baroque palace and garden, botanical gardens, municipal park/zoo and countless green spaces and boulevards are inviting places to stroll and browse. Plenty of entertainment is to be had at the city's numerous festivals and events. Karlsruhe has a remarkably high proportion of academics and the Centre for Art and Media is unparalleled.
Top of page
Map of Germany
Map showing all of Germany's TOP travel destinations...
Click here!
Highlights in brief
Reichenau Monastery
UNESCO world heritage
Maulbronn Monastery Complex
UNESCO world heritage
Hockenheim
Formula 1, motor sports museum
Stuttgart
regional capital, State Opera House, State Gallery, musicals, Stuttgart Beer Festival, Daimler-Benz and Porsche car museums, botanical gardens
Baden-Baden
festival hall, Caracalla spa, casino, parks and gardens, horse racing
Heidelberg
old quarter, castle
Göppingen
Hohenstaufen castle
Friedrichshafen
Zeppelin museum
Rust
Europa-Park theme park
Ravensburg
Spieleland amusement park