Other highlights
Contact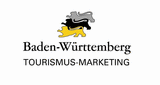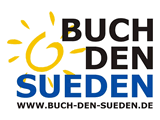 Regional specialities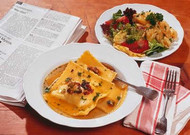 Baden-Württemberg is a haven of fine food with a wealth of top-class restaurants, but the region also produces excellent local specialities consisting of basic, hearty fare. Black Forest gateau,
Maultaschen
and
Spätzle
pasta dishes are famous.
Maultaschen, a type of ravioli filled with sausage meat and spinach can be served with broth, with onions fried in bacon fat or baked in butter and sprinkled with boiled egg.
Spätzle, tiny dumplings made of grated dough boiled in water, can be served with fillet of beef with onions or with lentils and Saitenwürstle, a Swabian sausage.
Schupfnudeln are finger-sized rolls of potato dough (made with egg, a little flour, salt and nutmeg) and are delicious with roasts or sauerkraut.
Badensian specialities include wood garlic soup, sorrel soup with smoked trout, Bibeliskäs (cream cheese with herbs), steamed dumplings with apple purée, potato soup, calves' liver, tripe cooked in vinegar and Black Forest gateau.
Top of page
Map of Germany
Map showing all of Germany's TOP travel destinations...
Click here!
Highlights in brief
Reichenau Monastery
UNESCO world heritage
Maulbronn Monastery Complex
UNESCO world heritage
Hockenheim
Formula 1, motor sports museum
Stuttgart
regional capital, State Opera House, State Gallery, musicals, Stuttgart Beer Festival, Daimler-Benz and Porsche car museums, botanical gardens
Baden-Baden
festival hall, Caracalla spa, casino, parks and gardens, horse racing
Heidelberg
old quarter, castle
Göppingen
Hohenstaufen castle
Friedrichshafen
Zeppelin museum
Rust
Europa-Park theme park
Ravensburg
Spieleland amusement park