Other highlights
Contact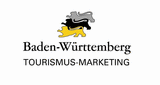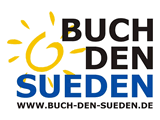 Nature

The Swabian Alb is a magnificent area for walking and a fascinating geological park right on Stuttgart's doorstep. In the past, when people still had to scrape a living from its barren chalky soil, the Alb was regarded as bleak and exposed to the weather, but nowadays the natural surroundings and tranquillity of the region make it ideal walking and cycling country.
The Kaiserstuhl-Tuniberg region - its name alone sends nature lovers and wine connoisseurs into raptures. The vine-clad Kaiserstuhl and Tuniberg hills rise like islands from the Upper Rhine plain between the Black Forest and the Vosges mountains. Mother Nature takes centre stage here as colourful butterflies flit around, the song of rare birds is heard, insects buzz and orchids flourish. Delightful walking trails and leisurely cycle routes take you through sunny vineyards, shady mixed forests and broad fruit plantations.
The Swabian Forest is widely thought of as the "lungs" of the Stuttgart Region. The hallmarks of the countryside here are broad valleys and emerald green coniferous forests. Its secluded woodland paths are a true paradise for free spirits searching for tranquillity. The Swabian Forest is crossed by well-marked trails leading through forests and fields and past caves and crags. Natural beauties are the main attractions here, not forgetting the many other places of interest.
Top of page
Map of Germany
Map showing all of Germany's TOP travel destinations...
Click here!
Highlights in brief
Reichenau Monastery
UNESCO world heritage
Maulbronn Monastery Complex
UNESCO world heritage
Hockenheim
Formula 1, motor sports museum
Stuttgart
regional capital, State Opera House, State Gallery, musicals, Stuttgart Beer Festival, Daimler-Benz and Porsche car museums, botanical gardens
Baden-Baden
festival hall, Caracalla spa, casino, parks and gardens, horse racing
Heidelberg
old quarter, castle
Göppingen
Hohenstaufen castle
Friedrichshafen
Zeppelin museum
Rust
Europa-Park theme park
Ravensburg
Spieleland amusement park