Other highlights
Contact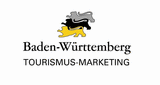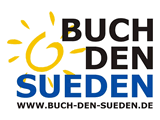 Spas and health resorts

There are two dozen or so health resorts between Bad Bellingen and Bad Waldsee for health-conscious guests. In addition, there are numerous hotels with spa facilities in the "healthy" state of Baden-Württemberg which have been awarded "Wellness Stars" as a quality marque showing they comply with strict consistent standards.
Baden-Baden is famous as a spa town, a holiday resort and an international festival town. It is a chic place with an exclusive lifestyle in beautiful natural surroundings.
After Budapest, Stuttgart is one of Europe's major spa towns and has the largest reserves of mineral water in western Europe. Its three refreshing mineral pools and 19 public drinking fountains make the best use of this therapeutic natural resource.
The outstanding range of facilities at the Cassiopeia thermal baths in Badenweiler include 1,000 square metres of water and breathtaking architecture.
Top of page
Map of Germany
Map showing all of Germany's TOP travel destinations...
Click here!
Highlights in brief
Reichenau Monastery
UNESCO world heritage
Maulbronn Monastery Complex
UNESCO world heritage
Hockenheim
Formula 1, motor sports museum
Stuttgart
regional capital, State Opera House, State Gallery, musicals, Stuttgart Beer Festival, Daimler-Benz and Porsche car museums, botanical gardens
Baden-Baden
festival hall, Caracalla spa, casino, parks and gardens, horse racing
Heidelberg
old quarter, castle
Göppingen
Hohenstaufen castle
Friedrichshafen
Zeppelin museum
Rust
Europa-Park theme park
Ravensburg
Spieleland amusement park