Contact (Route)
Tourist-Information Ilmenau
Am Markt 1 (Amtshaus)
D-98693 Ilmenau
Telefon +49 (0)3677 600300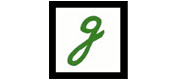 Contact
Deutscher Wanderverband
Wilhelmshöher Allee 157-159
D-34121 Kassel
Tel.: +49 (0)561-93873-0
E-Mail:
info@wanderverband.de
Goethewanderweg Ilmenau
Length, Start/End
20 km, Ilmenau - Stützerbach
Altitude profile

Service
Stages
| | | |
| --- | --- | --- |
| 1. | Ilmenau - Stützerbach | 20 km |
Tip
Just strolling around the charming old town of Ilmenau conjures up visions of the past. The experience is even more intense when you stumble across the places where Goethe spent time with a volume of poetry to hand. For a complete escape to a bygone age, finish by returning to Ilmenau or visiting Schleusingen on the historical Rennsteigbahn line, the first rack railway on the Prussian state railway.




"Over every hilltop is peace"...

The Goethewanderweg offers 20 kilometres of outstanding walking in the Thuringian Forest. Its route from Ilmenau via Manebach to Stützerbach links 17 places associated with the poet Johann Wolfgang von Goethe. Expect richly varied scenery, verdant coniferous forests, pretty little villages and all manner of sights and attractions. Benches, picnic areas and traditional taverns invite you to take a breather along the way.
Goethe was a regular visitor to Ilmenau. 28 visits are recorded, mostly at the request of the Duke of Weimar, Carl August, but also often for leisure, to write, or to walk through the woods to Grosser Herrmannstein hill for a rendezvous with Charlotte von Stein. Goethe supposedly penned the whole fourth act of Iphigenia in Tauris in just one day on Schwalbenstein hill. The first few lines of the famous poem Wayfarer's Night Song are carved into the walls of his nearby wooden lodge, albeit no longer in the original version.
It's easy to see why he found the area so inspiring. The oldest quality-assured trail in Thuringia instils a sense of tranquillity and contentment as you tread a path through forests, meadows, enchanting valleys and dramatic gorges. Rocky crags provide views of the countryside both near and far en route for Mount Kickelhahn and its hilltop inn, and all the while the trail passes spots familiar to one of Germany's greatest writers.

Quality-certified trail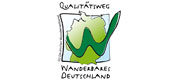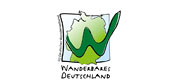 Travel Information
Arrival
Trains: From Erfurt (InterCityExpress: Frankfurt-Dresden, Frankfurt-Leipzig-Berlin) on the Erfurt Industry Railway (www.erfurter-bahn.de) to Ilmenau and onwards to Stützerbach (ICE connections on weekends and public holidays).
Car: A71 Erfurt-Schweinfurt, "Ilmenau" exit.

Departure
Public transport: Trains to Ilmenau or Rennsteigbahn historical line in both directions (consult timetable), bus no. 300 to Ilmenau.
Car: B4 to Ilmenau (A71) or Schleusingen (A73)

Weather
Berlin
21.2 °F, heavy clouds
Bremen
26.6 °F, bright
Dresden
28.4 °F, dull weather
Düsseldorf
32 °F, heavy clouds
Erfurt
21.2 °F, cloudy
Frankfurt
28.4 °F, heavy clouds
Hamburg
23 °F, bright
Hannover
28.4 °F, cloudy
Kiel
24.8 °F, bright
Cologne
32 °F, heavy clouds
Magdeburg
28.4 °F, bright
Mainz
28.4 °F, heavy clouds
Munich
28.4 °F, cloudy
Potsdam
23 °F, fog
Saarbrücken
30.2 °F, snow shower
Schwerin
15.8 °F, bright
Wiesbaden
28.4 °F, heavy clouds
Das Wetter in: