Contact (Route)
Touristische Gebietsgemeinschaft Naturpark Zittauer Gebirge / Oberlausitz e.V.
Markt 1
D-02763 Zittau
Telefon +49 (0)3583 752200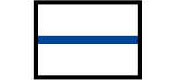 Contact
Deutscher Wanderverband
Wilhelmshöher Allee 157-159
D-34121 Kassel
Tel.: +49 (0)561-93873-0
E-Mail:
info@wanderverband.de
Der Oberlausitzer Bergweg
Length, Start/End
118km, Neukirch (Lusatia) to Zittau
Highest elevation: 793m
Altitude profile

Service
Stages
| | | |
| --- | --- | --- |
| 1. | Neukirch — Sohland / Spree | 24,5 km |
| 2. | Sohland / Spree — Beiersdorf | 14 km |
| 3. | Beiersdorf — Eibau | 24 km |
| 4. | Eibau — Waltersdorf | 24,5 km |
| 5. | Waltersdorf - Oybin / Lückendorf | 14 km |
| 6. | Oybin / Lückendorf - Zittau | 18,5 km |
Tip
A head for heights is required for the Nonnesteig mountain path (60 metres), which has steel cables along its whole length. The wooden suspension bridge between two rock columns is the only one of its kind in Saxony. But please be aware that it is definitely only suitable for experienced climbers with the right equipment. Even more challenging is the new Alpine Grat, a via ferrata on the Oybiner Felsengasse rock-climbing trail.




Where Germany borders Poland and the Czech Republic

Part of the 526km route between Zittau and Wernigerode, the Oberlausitzer Bergweg runs for 118 kilometres through the highest and most scenic peaks in Upper Lusatia and the Zittau hills. In the villages of Upper Lusatia, look out for the traditional Umgebinde houses, a characteristic feature of this rural region.

Sometimes you want to keep particularly lovely places to yourself. The Upper Lusatia and Zittau hills in the region where Saxony meets the Czech Republic and Poland are cases in point. The uplands around Waltersdorf and the spa resorts of Jonsdorf and Oybin are exceptionally dramatic and beautiful. Rock towers entice you into a spot of climbing, while traditional mountain huts are ideal places to take a break.

The trail starts in the small pottery town of Neukirch, passes the stone-marked source of the River Spree, then heads for the hills that beckon on the horizon. From Mount Lausche and Mount Hochwald, you can enjoy spectacular views across the beech-speckled pine forests and rock formations and well into the Czech Republic. The castle and abbey at Oybin are great attractions, while the Zittau Lent cloth is even more highly prized in cultural and historical terms.

Travel Information
Arrival
Public transport: Regional train services from Dresden or Zittau to Neukirch (Lausitz) Ost.
Car: A4 from Dresden to the "Bautzen West" exit, country road to Neukirch

Departure
Public transport: By train from Zittau towards Neukirch, Dresden or Görlitz/Berlin.
Car: B178 and B6 to the A4 "Bautzen Ost" or B178 towards Berlin.

Weather
Berlin
21.2 °F, heavy clouds
Bremen
26.6 °F, bright
Dresden
28.4 °F, dull weather
Düsseldorf
32 °F, heavy clouds
Erfurt
21.2 °F, cloudy
Frankfurt
28.4 °F, heavy clouds
Hamburg
23 °F, bright
Hannover
28.4 °F, cloudy
Kiel
24.8 °F, bright
Cologne
32 °F, heavy clouds
Magdeburg
28.4 °F, bright
Mainz
28.4 °F, heavy clouds
Munich
28.4 °F, cloudy
Potsdam
23 °F, fog
Saarbrücken
30.2 °F, snow shower
Schwerin
15.8 °F, bright
Wiesbaden
28.4 °F, heavy clouds
Das Wetter in: