Contact (Route)
Tourist Information Suhl
Touristik und Congress GmbH
Friedrich-König-Strasse 7
D-98527 Suhl
Telefon +49 (0)3681 720052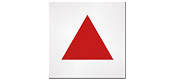 Contact
Deutscher Wanderverband
Wilhelmshöher Allee 157-159
D-34121 Kassel
Tel.: +49 (0)561-93873-0
E-Mail:
info@wanderverband.de
Gipfelwanderweg Suhl
Length, Start/End
30km, Goldlauter - Heidersbach
Highest elevation: 984m
Altitude profile

Service
Stages
| | | |
| --- | --- | --- |
| 1. | Goldlauter - Suhler Hütte / Waldhotel Schmücke | 15 km |
| 2. | Suhler Hütte / Walhotel Schmücke - Goldlauter-Heidersbach | 15 km |
Tip
Schneekopf (978 m)
The Schneekopf, the second-highest mountain in the Thuringian Forest, is volcanic in origin and commands breathtaking views that stretch far into the distance. An observation tower opened in June 2008 raises the altitude to 1,000 metres, thus further improving the panorama.




Ticking off the peaks in the Thuringian Forest

A route marked out on the central ridge of the Thuringian Forest that lines up breathtaking natural beauty and glorious panoramic views as the mountains fall one after another. The trail runs for 30 kilometres from Goldlauter to Heidersbach.

Since September 2006, this quality-assured route has given avid hikers the chance to conquer seven peaks of 900 metres of more over a distance of just 30 kilometres. The magnificent seven are Grosser Eisenberg (902m), Grosser Finsterberg (944m), Fichtenkopf (944m), Sachsenstein (915m), Schneekopf (978m), Rosenkopf (939m) and Grosser Beerberg (982m). An exciting prospect for walkers who love a challenge. Hiking along the main wooded ridge of the Thuringian mountains has much to recommend it: stunning views from two observation towers and rocky forest crags, flower-filled meadows, crystal-clear springs and four places to grab a bite to eat along the way.

The Gipfelwanderweg Suhl is a fantastic way to get close to nature. Less than 2 per cent of the track is surfaced with man-made materials, so you don't have to worry about monotonous stretches of forest road. On the summit of the Schneekopf - which was a restricted military area until 1990 - a broad mountain plateau has been restored to its natural splendour, offering stunning views in all directions.

Quality-certified trail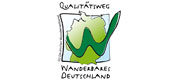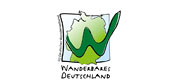 Travel Information
Arrival
Car: A71 from Erfurt or Schweinfurt or A73 from Coburg to Suhl.
Public transport: Train services from Erfurt to Würzburg (RegionalExpress) and Erfurt to Meiningen (RegionalBahn) stop at Suhl main station. Continue on local bus services D1 or D2 to the "Rosenau" stop.

Departure
Car: Towards the A71 and A73 via Suhl.
Public transport: Buses from the "Stockmar-Platz" to Suhl main train station.

Weather
Berlin
21.2 °F, heavy clouds
Bremen
26.6 °F, bright
Dresden
28.4 °F, dull weather
Düsseldorf
32 °F, heavy clouds
Erfurt
21.2 °F, cloudy
Frankfurt
28.4 °F, heavy clouds
Hamburg
23 °F, bright
Hannover
28.4 °F, cloudy
Kiel
24.8 °F, bright
Cologne
32 °F, heavy clouds
Magdeburg
28.4 °F, bright
Mainz
28.4 °F, heavy clouds
Munich
28.4 °F, cloudy
Potsdam
23 °F, fog
Saarbrücken
30.2 °F, snow shower
Schwerin
15.8 °F, bright
Wiesbaden
28.4 °F, heavy clouds
Das Wetter in: