Contact (Route)
Projektbüro Sintfeld-Höhenweg
Königstrasse 16
D-33142 Büren
Telefon +49 (0)2951 970175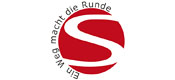 Contact
Deutscher Wanderverband
Wilhelmshöher Allee 157-159
D-34121 Kassel
Tel.: +49 (0)561-93873-0
E-Mail:
info@wanderverband.de
Sintfeld-Höhenweg
Length, Start/End
144km, circular route starting at Büren (or any of the other stops)
Highest elevation: 428m
Altitude profile

Service
Stages
| | | |
| --- | --- | --- |
| 1. | Büren - Wewelsburg | 13 km |
| 2. | Wewelsburg - Lichtenau Kloster Dalheim | 25 km |
| 3. | Lichtenau-Kloster Dalheim - Hebram Wald | 22 km |
| 4. | Hebram Wald - Blankenrode | 27 km |
| 5. | Blankenrode - Bad Wünnenberg | 27 km |
| 6. | Bad Wünnenberg - Ringelstein | 16 km |
| 7. | Ringelstein - Büren | 14 km |
Tip
The Büren one-day walking festival takes place every year on the first Sunday in May. This locally organised event features walks from 5km to a marathon 42km on the Sintfeld-Höhenweg.




Nature & heritage in the southern Paderborner Land region

The Sintfeld-Höhenweg trail offers magnificent natural scenery and fascinating cultural heritage. This 144km long-distance circular tour is an attractive way of enjoying the cultural and natural riches of the southern Paderborner Land region.

Gently undulating countryside draped with forests, meadows and fields is the hallmark of the Sintfeld region. You need to look more closely before you notice the traces of thousands of years of history. South of Paderborn, the Sintfeld-Höhenweg rises over the Karst plateau - fascinating for botanists, birdwatchers and geologists - and guides you to the many attractions found between the Egge hills and the Westphalian basin. Sparse forests, highland moors and heathland are interspersed with a surprisingly diverse cultural heritage. Opened in 2007, the excellently signposted route visits megalithic burial sites and prehistoric graves, Virgin Mary pilgrimage sites and castles. A fine example of the latter is the Wewelsburg, the only one in Germany with a triangular layout.
Close to Herbram-Wald and Essentho, the Sintfeld-Höhenweg joins the Eggeweg to give hikers in the Sintfeld hills a taste of premium-grade walking.

Travel Information
Public transport: National trains to Paderborn, from there express bus service to Büren, Bad Wünnenberg and Lichtenau. All other stops on the route can be reached from Paderborn and from each other using scheduled bus services.
Car: A33 / A44 to the Wünnenberg / Haaren intersection, then take the Bad Wünnenberg exit. On the A44 take the Büren exit or the Marsberg / Meerhof exit towards Lichtenau. From the A33 take the Borchen / Etteln exit towards Lichtenau.

Weather
Berlin
21.2 °F, heavy clouds
Bremen
26.6 °F, bright
Dresden
28.4 °F, dull weather
Düsseldorf
32 °F, heavy clouds
Erfurt
21.2 °F, cloudy
Frankfurt
28.4 °F, heavy clouds
Hamburg
23 °F, bright
Hannover
28.4 °F, cloudy
Kiel
24.8 °F, bright
Cologne
32 °F, heavy clouds
Magdeburg
28.4 °F, bright
Mainz
28.4 °F, heavy clouds
Munich
28.4 °F, cloudy
Potsdam
23 °F, fog
Saarbrücken
30.2 °F, snow shower
Schwerin
15.8 °F, bright
Wiesbaden
28.4 °F, heavy clouds
Das Wetter in: