Contact (Route)
THÜRINGER VOGTLAND TOURISMUS e.V.
D-07937 Zeulenroda-Triebes
Telefon 03 66 28 / 82 441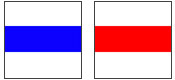 Contact
Deutscher Wanderverband
Wilhelmshöher Allee 157-159
D-34121 Kassel
Tel.: +49 (0)561-93873-0
E-Mail:
info@wanderverband.de
Talsperrenweg Zeulenroda
Length, Start/End
25km, circular tour from Zeulenroda-Triebes
Highest elevation: 390m
Altitude profile

Service
Stages
| | | |
| --- | --- | --- |
| 1. | Zeulenroda-Triebes- Zeulenroda-Triebes | 25 km |
Tip
Remember to bring your swimming gear. Not for the reservoir, but for the Waikiki pool complex in Zeulenroda or the outdoor swimming lake in Triebes.




Circumnavigate the Zeulenroda reservoir

The Talsperrenweg Zeulenroda trail circumnavigates the Zeulenroda reservoir in the heart of the Vogtland region of Thuringia.

The first dam along the Weida river was built between 1949 and 1956. This was then extended in the 1970s with the construction of Zeulenroda reservoir to create what is now a vast system of dams. The once idyllic valley of meadows and woods through which the Weida river meandered its way, from mill to mill, now has a completely new look and character with a special charm all of its own. An important part of the dam system, Zeulenroda reservoir serves as a pre-storage basin for the drinking water reservoir, a biological purification facility and a protective barrier against floods.

The 5.5km long and 280m wide (at the dam face) reservoir is graced by four hiking trails of varying distances (9km, 12km, 25km and 30km) that are equally suitable for Nordic walking. Certified as a premium trail by Wanderbares Deutschland, the 25km circular tour goes all the way round the water. It begins with a descent into the valley of the Weida river, crosses this via a wooden bridge at the Sichelmühle mill, then heads up to the Schöne Aussicht vantage point. The trail continues along a wonderful all-natural track (red waymarks) that never strays far from the reservoir shoreline and comes to a halt at Riedelmühle auxiliary dam. Here, it turns back and heads along the steep southern shores (blue waymarks) before it returns to the starting point at the walkers' car park outside Seehotel Zeulenroda.

Even through the circular tour around the reservoir only passes through a small section of the Vogtland region, it is an ideal way to get to know and appreciate this relatively unknown part of Thuringia.

Quality-certified trail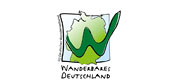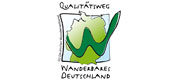 Travel Information
Public transport: Zeulenroda is on the railway line from Gera to Hof.

Weather
Berlin
21.2 °F, heavy clouds
Bremen
26.6 °F, bright
Dresden
28.4 °F, dull weather
Düsseldorf
32 °F, heavy clouds
Erfurt
21.2 °F, cloudy
Frankfurt
28.4 °F, heavy clouds
Hamburg
23 °F, bright
Hannover
28.4 °F, cloudy
Kiel
24.8 °F, bright
Cologne
32 °F, heavy clouds
Magdeburg
28.4 °F, bright
Mainz
28.4 °F, heavy clouds
Munich
28.4 °F, cloudy
Potsdam
23 °F, fog
Saarbrücken
30.2 °F, snow shower
Schwerin
15.8 °F, bright
Wiesbaden
28.4 °F, heavy clouds
Das Wetter in: