Other highlights
Contact

Schleswig-Holstein - Other areas of interest
Top of page
Cities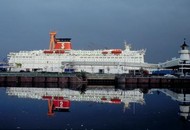 Schleswig-Holstein's towns are dominated by sea-faring, past and present. Visitors will encounter vessels of all sizes, enchanting buildings dating back to the Hanseatic era and traditional festivals involving water sports. Towns such as Flensburg, Kiel and Lübeck offer many cultural attractions and good shopping as well as beautifully preserved buildings.
The state capital of Kiel offers a myriad of maritime activities such as strolling by the marinas, walking on vast beaches or watching the ocean-going liners in the Kiel Canal, as well as shopping in the town centre. Kiel Week regatta is the world's leading sailing event and northern Europe's biggest summer festival.
Flensburg is in the far north of Germany on the border with Denmark. It is a relaxed, hilly town where every street provides a different, amazing view of sailing boats on the narrow inlet. Flensburg, with its historical old quarter and buildings with lovely façades also has plenty of cultural attractions and great shops.
Friedrichstadt, founded in 1621 by Duke Friedrich III and Dutch migrants, is known for its canals and picturesque townscape. Almost all the buildings in its historical old quarter have stepped-gable frontages like those in Amsterdam. A pleasure boat tour of this fascinating town leaves a lasting impression.
Every step you take in Lübeck, the former "Queen of the Hanseatic League", reminds you of its great past as a Free Imperial and Hanseatic Town. Surrounded by water, the old town is an impressively intact example of medieval redbrick Gothic architecture. With its proud Patrician town houses and brick Gothic churches, Lübeck is a listed UNESCO world heritage site. Excursion to the chic seaside resort of Travemünde, the Lauenburg Lakes and into Holstein's Switzerland are highly recommended.
Top of page
Map of Germany
Map showing all of Germany's TOP travel destinations...
Click here!
Highlights in brief
Kiel
State capital, harbour, navy monument, Schilksee district
Glücksburg
Moated castle, rosarium
Schleswig
Palace, St Peter's Cathedral, Haithabu Viking museum
Rendsburg
Canal, elevated bridge with transporter
Oldenburg
Stronghold of the Wagrians
Plön
Castle
Mölln
Associated with the prankster Till Eulenspiegel
Büsum
North Sea spa resort, shrimp fishing, port
Lübeck
Holsten Gate, marzipan
Heligoland
Offshore island