Art & culture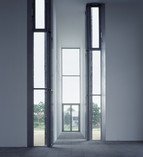 Whether it is the Elizabethan atmosphere of the replica of the Globe Theatre or international art in a country park, Neuss offers visitors a broad range of art and culture. If you are particularly interested in young artists we can recommend visiting the Alte Post art forum on the market square in the town centre.
Globe Theatre
This is a replica of the Globe Theatre that was built in London in 1599. Since the 1990s it has been the venue for the Shakespeare Festival. This reproduction of the world famous octagonal playhouse gives the area around Neuss racecourse a particularly sophisticated feel.
Hombroich Museum Island
This museum unites art and nature in 20 hectares of parkland and terraced landscapes which were created by the German landscape designer Bernhard Korte. Pieces by different artists are exhibited in eleven pavilions, including Persian sculptures and Chinese figures. You can discover this diverse collection on a walk through the park.
Alte Post arts centre
In the 1980s the last remaining Prussian Post Office in the Rhineland was converted into an arts centre. This building was constructed in 1879 and since then it has housed three different institutions on its four floors - the school for art and theatre, the municipal gallery and a cabaret theatre. The municipal gallery's program of exhibitions mainly promotes young artists.
Top of page
Map of Germany
Map showing all of Germany's TOP travel destinations...
Click here!
Search in surrounding area