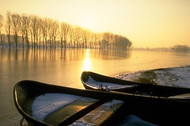 Few other areas in Germany can look back on such a long history as this region on the Rhine. At 1,320 km, the Rhine is Germany's longest river. The Lower Rhine region covers not only the lower reaches of the Rhine after it emerges from the Rhenish Slate Mountains, but also the countryside on either side of the river as far as the Dutch border.
This wide open landscape, criss-crossed by many smaller rivers, is characterised by meadows, moors and heathland, pollarded willows, avenues of poplars and extensive nature conservation areas. Other typical features include ancient towns and cities, Roman relics, windmills, watermills, moated castles and palaces. The atmosphere of the seemingly endless, isolated scenery provides an exciting counterpoint to the vibrant cities.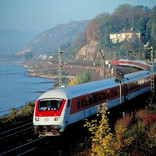 You'll find a wealth of art, culture, festivals and folklore on offer throughout the region. Whether you are exploring the region on foot, by bike, by boat, on a nostalgic steam railway trip or a stagecoach ride along one of the historical routes, the Rhenish countryside is guaranteed to impress. And there's water galore. The region's numerous lakes, rivers and streams are ideal for both water sports enthusiasts and keen anglers.
The city of Duisburg is situated in a remarkably convenient position on the Ruhr's confluence with the Rhine, making it the world's largest river port with 19 harbour basins. There are also a number of watermills and windmills around the region in Viersen, Dinslaken, Erkelenz, Wegberg, Dormagen and Kleve.