Food & drink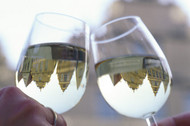 In Bielefeld it is easy to find typical Westphalian specialities such as pumpernickel bread, Westphalian ham and wheat schnapps (
Weizenkorn
). The Westphalian restaurants serve a large selection of regional dishes. Bielefeld also has many restaurants serving a wide range of international cuisine. There's something for every taste in Bielefeld from cosy cafés and pubs serving good old-fashioned food to gourmet restaurants.
Méditerranée restaurant
This restaurant serves gourmet mediterranean specialities in refined surroundings. Award-winning chefs from Munich and Italy create the finest dishes, served at bare wooden tables in a restaurant with the ambience of the south of France. There are also fine wines to complement the dining experience.
Kreuzkrug restaurant
Over a hundred years ago road-weary coachmen and their tired horses stopped here to rest and refuel. Today, diners are treated to the kind of traditional hospitality and service that is getting harder to find. Whether your party is large or small the Kreuzkrug restaurant can create the perfect surroundings for all kinds of celebrations. In this splendid, rustic atmosphere you can dine on lovingly prepared dishes ranging from appetizers to soups, fish and other culinary delights as well as the "Kreuzkrug Classics" .
Tomatissimo restaurant
This lovingly designed restaurant has an Italian feel and serves light French-Mediterranean cuisine. In creating these dishes the head chef celebrates the best of mediterranean cuisine - seafood, fish, exquisite varieties of fruits and vegetables, hearty sausages and ham, spicy cheeses, excellent oils and aromatic herbs. When the weather is good visitors can enjoy these culinary delicacies together with a glass of fine wine on our delightful terrace.
Top of page
Map of Germany
Map showing all of Germany's TOP travel destinations...
Click here!
Search in surrounding area