Contact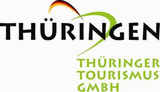 Cities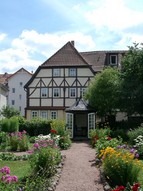 Thuringia's towns and cities are historical gems with links to extremely important historical events and people. Martin Luther, Goethe, Bach and Schiller are just a few of the famous names closely connected with the towns of Erfurt, Jena, Weimar, and Eisenach. Thuringia's towns and cities with their remarkable blend of living history, stunning architecture and top-class cultural attractions are fascinating, all-year-round destinations.
Erfurt is the state capital of Thuringia in the verdant heart of Germany. Founded by St. Boniface in 742, Erfurt flourished during the Middle Ages as the intersection of old trading routes and developed into an influential commercial and university town. Its medieval centre is one of the best-preserved anywhere in Germany, with its wealthy past still reflected in its many lovingly restored Renaissance and medieval buildings and the Merchants' Bridge (Krämerbrücke).
In the 18th and 19th centuries, Jena was one of Germany's intellectual centres and its association with luminaries such as Schiller, Feuerbach, the Schlegel brothers, Fichte, Hegel, and Goethe date back to that era. Jena is at least as well known for heatproof Jena glass as it is for its associations with Goethe. A tour of the Optical Museum in Carl Zeiss Square is a also must. Apart from one of the largest collections of spectacles in Europe the museum also houses an exhibition of optical instruments dating back five centuries and the world's oldest planetarium.
The German Expressionist painter Otto Dix was born in 1891 in Gera, the second-largest town in the Free State of Thuringia. The art gallery here owns around 400 works from all his artistic periods. The town's sights include the market square, which is lined with buildings of a similar style and regarded as one of the most attractive in Thuringia, and the 16th century town hall with its highly ornate main entrance. The remarkable Gera Caves have been used by breweries for cellaring beer since the 16th century and extend for 9 kilometres beneath the town.
Eisenach and Wartburg Castle are associated with many famous people and historical events. Wartburg Castle, a UNESCO World Heritage site since 1999, was the home of Countess Elisabeth who was canonised after her death. This is where Martin Luther translated the New Testament into German. Eisenach is also the birthplace of Johann Sebastian Bach, the world famous composer and virtuoso musician.
Top of page
Map of Germany
Map showing all of Germany's TOP travel destinations...
Click here!
Highlights in brief
Erfurt
State capital, Merchants' Bridge, cathedral
Weimar
Culture, UNESCO world heritage site, Goethe's summer house, Schiller's house, museum
Jena
Precision engineering-optical industry, Zeiss factory, museums, planetarium
Gera
Home of Expressionist painter Otto Dix, Gera caves
Eisenach
Wartburg Castle, Bach house
Altenburg
Royal seat and skat, castle and playing card museum
Bad Köstritz
Town of beer and flowers Kloster
Vessra
historical monastery
Lauscha
Glass blowing demonstrations, centre of glass crafts, museum, porcelain painting Saalfeld
Fairy grottoes