Other highlights
Contact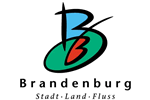 Nature
Nature as far as the eye can see! Around one third of the state is given over to preserving the natural landscape in areas such as the Lower Oder Valley National Park and its three biosphere reserves, the Spree Forest, Schorfheide-Chorin and Elbe-Brandenburg Riverside. Visitors can also explore large tracts of virtually unspoilt countryside in another 11 nature reserves, by bike, on foot, by boat, on horseback or in a charabanc.
The Lower Oder Valley National Park is Germany's first national park to feature riverbank meadows. It comprises 60km of meadowland on both the German and the Polish banks of the river Oder, with idyllic riverbank scenery as well as flower-filled dry grassland. Many rare species, such as the white-tailed eagle and the black stork, make their home in the national park.
Brandenburg's Spree Forest Biosphere Reserve is unique in central Europe, a UNESCO protected biosphere criss-crossed by narrow streams and canals. Visitors in punts or paddle boats glide amongst the water lilies along the canals as they pass beneath countless wooden bridges.
The Brandenburg section of the Elbe-Brandenburg biosphere reserve lies in the furthest north-west corner of Brandenburg. Precious unspoilt natural areas that provide a network of habitats for rare flora and fauna have been preserved along the river Elbe because it formed part of the former border between East and West Germany. The biosphere reserve is a particularly good area for touring by bike. There is a nature conservation information centre in Rühstädt, which is home to 40 breeding pairs of storks, the highest concentration in Germany.
The Schorfheide-Chorin UNESCO biosphere reserve in the north-eastern part of Brandenburg comprises two areas with different cultural histories. Schorfheide has remained preserved as a large expanse of forest while Chorin, a curve of glacial moraine, is largely used for agriculture. Overall, this evocative, partly cultivated landscape contains 240 lakes, thousands of stretches of moorland, swathes of forest, meadows and fields and is home to a rich variety of animal and plant life.
As well as this, eleven nature reserves showcase nature in all its glory. The nature reserves Stechlin and Ruppiner Land and Uckermark Lakes are typical of northern Brandenburg. They include the Rheinsberg Trough, the Havel-Rhin waterway and "Ruppin Switzerland" plus the amazing scenery of the Stechlin Lakes, including Lake Stechlin itself, the largest freshwater lake in north Germany, and the Uckermark Lakes. By contrast, the Lower Lusatian Ridge nature reserve is dominated by the imposing remains of former open-cast lignite mines. About a third of the post-mining landscape has been redeveloped according to nature conservation requirements or left for natural recolonisation.
Top of page
Map of Germany
Map showing all of Germany's TOP travel destinations...
Click here!
Highlights in brief
Potsdam


Palaces and parks, UNESCO World Cultural Heritage
Werder (Havel)
Tree blossom town with historical centre
Rheinsberg
Rheinsberg Palace and Kurt Tucholsky memorial
Cistercian Abbey at Chorin
Bad Saarow
Health resort with thermal baths
Neuzelle
Cistercian Abbey
Tropical Islands resort
Lübbenau
Spree Forest harbour
International Construction Exhibition "Fürst Pückler Land"
Fläming Skate track