Other highlights
Contact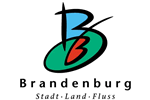 Spas and health resorts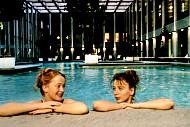 The Templin Natural Thermal Baths - a state-approved, therapeutic hot saline spa - is a fun and healthy experience for all ages. Its pools are on different levels and fit together like a colourful jigsaw puzzle.
The Saarow Thermal Baths in Bad Saarow combine unspoilt natural surroundings with state-of-the-art sports, thermal spa and wellness facilities. This recognised mud and saline therapeutic spa on the shores of Lake Scharmützel has been a popular health resort since the beginning of the last century. Extensive grounds and country-house style villas reflect the charm of days gone by.
Visitors to the Crystal Spa & Salt Evaporation Therapy Centre in Bad Wilsnack feel as though they have been transported to the Mediterranean as they step into the Andalucian-style thermal baths with a profusion of tropical plants such as palms and orange and lemon trees. Vast amounts of marble, precious and semi-precious stones have been used as decoration. Visitors can benefit from the therapeutic quality of the naturally warm water, or simply relax in it.
The Stone Thermal Baths in Belzig are also call the "Health Boulder" because their unusual architectural style is reminiscent of a gigantic erratic boulder like the ones frequently found in the Fläming region. The health, beauty and fitness treatments on offer include ones connected with the various functions and attractions of stone – ranging from massages on hot stones, massages using hot and cold stones to sounds made by stones in the light and sound therapy room.
Top of page
Map of Germany
Map showing all of Germany's TOP travel destinations...
Click here!
Highlights in brief
Potsdam


Palaces and parks, UNESCO World Cultural Heritage
Werder (Havel)
Tree blossom town with historical centre
Rheinsberg
Rheinsberg Palace and Kurt Tucholsky memorial
Cistercian Abbey at Chorin
Bad Saarow
Health resort with thermal baths
Neuzelle
Cistercian Abbey
Tropical Islands resort
Lübbenau
Spree Forest harbour
International Construction Exhibition "Fürst Pückler Land"
Fläming Skate track