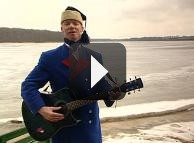 The Spree Forest, situated in Brandenburg around 100 km south-east of Berlin, is a unique landscape unmatched elsewhere in Europe. At around 75 km long and up to 15 km wide, it forms a long stretch of marshland. Countless waterways criss-cross this glacial valley covered with forests and meadows where the river Spree becomes a sort of inland delta. The Spree Forest was created around 20,000 years ago after the last ice age, when the river Spree was transformed into a labyrinth of almost 1,000 km of small rivers.
Many places offer traditional punting trips through this watery labyrinth, which attracts visitors in their droves. The numerous little island farmsteads in this "rural Venice" are linked by watercourses large and small. In their 200 year-old houses, the customs and handicrafts from days gone by are still being kept alive.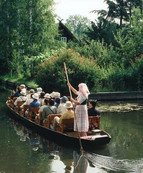 Creating a 474 km² biosphere reserve, which has been recognised by UNESCO, has made it possible to preserve this remarkable landscape with its delicate network of waterways, fields, meadows and copses for the common benefit of man and nature. Visitors wishing to discover the Spree Forest for themselves can hire a canoe or paddle boat, or explore the region on one of the many walks and cycle trails.
When travelling in your own boat, we recommend that you take a good map and compass with you. Tour packages and waterway maps are available from all boat hire centres. The canals in the Spree Forest are, however, not for the pleasure of visitors alone. Residents of the villages in the heart of the Spree Forest use the waterways to get to and from work or the shops.