Suggested excursions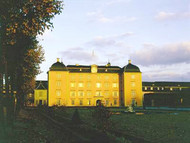 Mannheim is ideally situated for tours of discovery into the surrounding area. Here, on the Rhine and Neckar rivers on the border between the Baden and Palatinate regions, there are many rewarding destinations with a lot to offer those with an interest in culture. You won't have to travel far to discover ancient university towns, the finest asparagus cuisine, a Formula One racetrack, imposing cathedrals or the Castle Road.
Schwetzingen
Schwetzingen Palace and the internationally renowned palace gardens are one of the most popular visitor attractions in the region. The extensive gardens are an impressive blend of the French
parterre
and the typical English landscaped garden.
Heidelberg
Famous around the world as the cradle of German Romanticism, Heidelberg is approximately 20 kilometres from Mannheim. Nestling on the banks of the river Neckar is the old town with its narrow lanes and charming spots. Visitors from all over the world flock to see Heidelberg Castle, which sits in splendour above the old town. The more romantic visitor will enjoy a stroll in the
Schlosspark
.
The "Bergstrasse" region
A trip to the "Bergstrasse" region with its numerous attractions including historical market squares, half-timbered buildings, castles and palaces as well as a wide choice of cultural events is always worthwhile. You can also enjoy a broad selection of performances at one of the many theatres, variety theatres and cabaret venues.
Top of page
Map of Germany
Map showing all of Germany's TOP travel destinations...
Click here!
Search in surrounding area