Shopping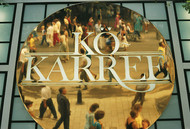 Düsseldorf is an elegant fashion capital and the ideal place for a shopping spree. Düsseldorf has something for everyone: the exclusive Königsallee boulevard, with its abundance of luxury boutiques and upmarket flagship stores, Schadowstrasse and the legendary old quarter, the place to go for an unusual bargain.
Königsallee
Usually affectionately known as the "Kö", Düsseldorf's Königsallee has a number of elegant shopping arcades and is one of the loveliest boulevards in the world. Königsallee's reputation for luxury and exclusivity is well-deserved. So many major designers have a presence here that a roll call reads like a "who's who" of the fashion industry: Armani, Kenzo, JOOP, Jil Sander.
Schadowstrasse
Schadowstrasse is one of Germany's busiest shopping streets and has higher sales revenues than any other in Germany. Countless department stores and smaller shops line the street, which leads off from Königsallee.
The old quarter
Düsseldorf's old quarter is known as "the world's longest bar" because of all the pubs and bars packed closely together. It also has numerous passageways and side streets that are crammed with little shops and avant-garde stores selling unusual and wildly trendy items. People of all ages flock here to seek out fashion, art and design. Different, sophisticated and great value - the place to come for the latest fashion trends.
Top of page
Map of Germany
Map showing all of Germany's TOP travel destinations...
Click here!
Search in surrounding area