Events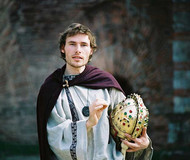 Germany's oldest town knows how to have a good time. Countless fantastic events take place throughout the whole year, including many wine festivals.
International Festival of Wine & Culture
Around 100 wine, food and cultural events take place in the Moselle, Saar and Ruwer region, in Luxembourg, the Eifel and the Hunsrück.
Moselle Festival
Music festival with lots of different events in Trier and the Moselle region.
Trier Antiquity Festival
Trier's Roman ruins - the amphitheatre, for example – form an unparalleled backdrop for the Antiquity Festival which includes opera and musicals based on contemporary interpretations of mythological themes and modern adaptations of ancient material.
Top of page
Map of Germany
Map showing all of Germany's TOP travel destinations...
Click here!
Search in surrounding area