Museums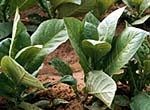 Attractions in Hockenheimring's Motorsport Museum include a multi-media show and a racing simulator, while the world of tobacco growing and cigar making is brought to life in the Tobacco Museum. Heidelberg meanwhile, is home to the Cajeth House Museum, the Prinzhorn collection and an ethnology museum.
Motorsport Museum
It's a fairly safe bet that you know what a modern Formula 1 racing car looks like, but the vehicles that racing drivers were brave enough to drive back in the day have to be seen to be believed. In an area covering 2,200m² the Motorsport Museum has more than 200 vehicles from all motorsport eras. Alongside state-of-the art racing bikes, touring cars and formula cars from recent motorsport history, there are also historic racing cars and motorbikes.
Tobacco Museum
Hockenheim can look back on a long history of tobacco growing and processing. In the past both brought the town wealth and fame. The first cigar factory was built in 1860, and 18 more followed before the turn of the century. This museum chronicles the history of tobacco and its processing. Alongside the rolling tables, cutters, presses, scales and other tools found in traditional cigar factories, you can also see pipes, smoking paraphernalia, and a host of historical photos.
Cajeth House Museum in Heidelberg
Museums with paintings by famous artists are found all over the world. Heidelberg however, is home to a museum that contains pictures by artists that you're unlikely to have heard of, and it's a hidden gem for culture lovers. In a patrician house in Heidelberg's old quarter, Cajeth House Museum houses a unique collection of paintings with the theme "primitive art in the 20th century". The artists responsible have had no traditional training and are not shackled by any particular influences or artistic styles.
Top of page
Map of Germany
Map showing all of Germany's TOP travel destinations...
Click here!
Search in surrounding area