Contact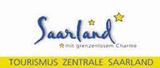 Cities
Saarland's towns and cities have a certain mediterranean feel. Experience the local
joie de vivre
at the many events or festivals. Whether prestigious boutiques or factory outlets, shopping opportunities abound. There are many museums documenting the fascinating and varied history of the region. And, as you might expect from a region so close to France, eating here is a true joy - a feast for all the senses.
Saarbrücken, more than 1000 years old, is not just a regional capital and modern metropolis, but also the economic and cultural centre of the Saar region. The Saar flows through the town for eight kilometres, and in fact Saarbrücken was originally two villages on either side of the river. The most direct link between Alt-Saarbrücken and St. Johann is still the Alte Brücke (old bridge), built in the middle of the 16th century.
"The House of Villeroy & Boch" visitors centre on the banks of the Saar in Mettlach is the place to go to discover the amazing world of ceramics. The company's inventive designers are constantly creating new forms and superb decorations with this ancient material.
In St. Wendel, the late-Gothic parish and pilgrimage church safeguards the relics of Wendalinus, the wandering monk and patron of the town who died in the early 7th century. There is also an impressive group of tombs from the end of the 15th century.
Blieskastel is a hydrotherapy health resort with a number of interesting Renaissance and baroque buildings (orangery, town hall, palace church). To the west, the Gollenstein is Germany's largest megalithic stone (7 metres).
Top of page
Map of Germany
Map showing all of Germany's TOP travel destinations...
Click here!
Highlights in brief
Saarbrücken
State capital, old quarter, golf
Saarlouis
Fortress, museums
Völklingen
Late 19th century houses, Völklingen Ironworks – UNESCO world heritage site Nonnweiler
Health resort, reservoir, public observatory, astronomy trail
Saarburg
1,000-year-old town, Leukbach waterfall
Freisen
"Sea of rocks" natural monument, viaduct, museums
Mettlach
Health resort, Saar Bow, Montclair Castle Benedictine abbey, ceramics museum, Villeroy & Boch
St. Wendel
Historical old quarter, basilica, Sculpture Route, museums, golf
Nohfelden
Lake Bostalsee, golf
Perl-Borg
Baroque gardens, Roman villa, mosaic floor