Contact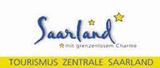 Spas and health resorts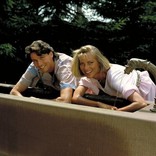 Relax through exercise or just relax. Saarland has six recognised spa resorts. The best-known is the climatic and hydrotherapy health resort of
Weiskirchen
, at the heart of the Saar-Hunsrück nature reserve. The state-approved hydrotherapy health spa at
Blieskastel
is set in the beautiful countryside of the Bliesgau. The "St. Wendeler Land" region is home to the
Nonnweiler
,
Nohfelden
,
Neuenkirchen
and
Tholey
climatic health resorts. Other spa facilities are available on the picturesque Saar Bow in the climatic health resort of
Mettlach
. The Saarland is the perfect place to recharge your batteries and find time for the good things in life.
Top of page
Map of Germany
Map showing all of Germany's TOP travel destinations...
Click here!
Highlights in brief
Saarbrücken
State capital, old quarter, golf
Saarlouis
Fortress, museums
Völklingen
Late 19th century houses, Völklingen Ironworks – UNESCO world heritage site Nonnweiler
Health resort, reservoir, public observatory, astronomy trail
Saarburg
1,000-year-old town, Leukbach waterfall
Freisen
"Sea of rocks" natural monument, viaduct, museums
Mettlach
Health resort, Saar Bow, Montclair Castle Benedictine abbey, ceramics museum, Villeroy & Boch
St. Wendel
Historical old quarter, basilica, Sculpture Route, museums, golf
Nohfelden
Lake Bostalsee, golf
Perl-Borg
Baroque gardens, Roman villa, mosaic floor