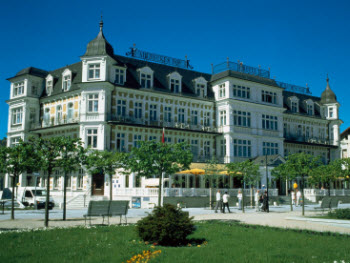 A country rich in authentic
castles
and traditional as well as modern
4- and 5-star hotels
awaits you with high-class accommodation. Situated in breathtaking nature scenery as well as in vibrant cities - there is no limit to the
variety of luxury hotels
to choose from.
Romantic classical villas
, such as the Taschenbergpalais in Dresden,
sophisticated city-hotels
with the flair of the early 20th century, like the legendary Adlon Hotel in Berlin, and
modern Boutique- and Design-Hotels
await you with their world-class service. Elegant hospitality at its best - that is what German luxury hotels are all about.