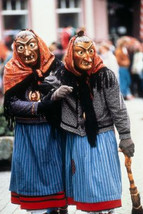 There is a wealth of history here. The Harz was once the home of Saxon emperors and is shrouded in many myths and legends. Witches are said to haunt Mount Brocken - also known as the Blocksberg, the highest peak in the Harz. Every year on Walpurgis Night they meet up here with their master - the Devil himself! This is celebrated throughout the region.
Also well worth a visit are the Kyffhäuser hills in the southern Harz foothills, which run over into Thuringia. According to legend, Emperor Friedrich Barbarossa lies buried in the Barbarossa cave beneath the 457-metre-high mount Kyffhäuser. But there are also many other caves in the Harz mountains, including the Rübelland and Iberg dripstone caves, and the legendary Jetten cave, a protected site between Herzberg and Osterode.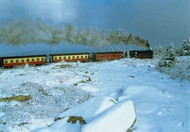 For health & fitness enthusiasts there are a number of spas and health resorts in the area offering an excellent range of services. A trip on the historical narrow-gauge railway up to the highest peak in the Harz mountains is also an absolute "must" on any visit. In the past, the diversity of the Harz has proved an inspiration for great figures such as Goethe, Luther and Heine.
For idyllic countryside, visit the Eichsfeld-Hainich-Werratal nature reserve to experience its unforgettably beautiful scenery close up or the discovery centre at the Gut Herbigshagen estate where you can learn more about the Eichsfeld region and its natural attractions. As the saying goes: you may arrive as a stranger, but you'll leave as a friend.