Art & culture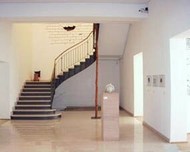 The cultural capital of Saxony-Anhalt, Halle has an innovative and vibrant art scene. With theatre, cabaret, variety shows, comedy, museums and art galleries, this is also an ideal destination for lovers of culture.
Art Museum at Moritzburg Palace
Moritzburg Palace dates from the late 15th century and is one of the most striking of Halle's architectural monuments. Since the beginning of the 20th century, the palace has housed the town's Museum of Art and Craft, which has a wonderful collection of 19th and 20th century paintings, graphics, sculptures, photographs and craftwork.
Villa Kobe Art Gallery
The art association's collections are on display in a restored villa dating from the 1870's. The central theme of the exhibition is reflections on contemporary art and cultural exchange.
Top of page
Map of Germany
Map showing all of Germany's TOP travel destinations...
Click here!
Search in surrounding area