Germany's Top Ten...
Germany for...
Brochure Requests
click here to order free brochures online:



click here to download brochures:
Brochure Download »
Más informaciones sobre Alemania en español »

Click here
to access the online version of
Destination Germany
, your vacation guide to Germany.
Weather
Berlin
33.8 °F, heavy clouds
Dresden
28.4 °F, heavy clouds
Frankfurt
32 °F, cloudy
Hamburg
32 °F, heavy clouds
Cologne
32 °F, cloudy
Munich
26.6 °F, snowfall
GNTO on Twitter

Keep in touch with the German National Tourist Office on Twitter. Join today to start receiving tourism updates at
twitter.com/germanytourism
.
GNTO on MySpace

Please visit our official German National Tourist Office profile on
myspace.com/germanytourism
. Read about fun things to do in Germany in our blog, leave comments, exchange photos and make friends with many other Germany travelers and fans.
Check out what other travellers say about
Germany
on TripAdvisor.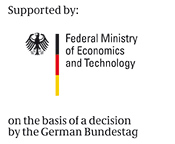 The 360° Germany experience!
German Originality Website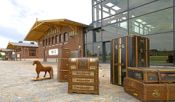 Trace your ancestors and find out more about German-American heritage by visiting GermanOriginality.com