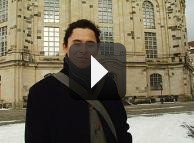 Dresden's cultural scene blends the traditional and the modern.
The Elbe Valley around Dresden boasts lush meadows, magnificent villas and majestic palaces
. Few other cities are undergoing such radical transformation as Dresden, Germany. The construction boom of recent years has produced a number of architectural masterpieces that are attracting international acclaim.