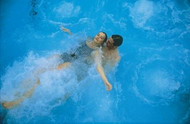 The Osnabrück region is in the south-west of Lower Saxony. At its heart is one of Germany's largest nature reserves, more than 70 per cent of which is forest, with Lake Alfsee, a water sports paradise. The peaks of the Teutoburg Forest and the Wiehen hills characterise the south and east of the region. The north has attractive riverbank meadows and areas of gentle parkland.
The Osnabrück region is associated with two major milestones in European history: the Varus battle and the Peace of Westphalia. The countryside of the Artland, a fertile area in the north of the region, is dotted with some of Germany's most impressive historical farmhouses, distinctive buildings that have been a feature of this park-style landscape for centuries.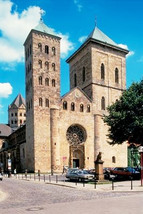 Myths and legends are still very alive in this land of farmhouses and sleepy little towns. The Bramgau - an area marked by the scars of pre- and early historical times, when the Teutons, Saxons and Franks were engaged in bloody battles - has many a tale to tell. Rulers and warriors, both famous and infamous, have all left their traces behind. At Bramsche-Kalkriese visitors can find out about the legendary Varus battle and the history of the Thirty Years' War.
The Giersfeld, the Osnabrück region's largest area of prehistoric graves, has 6 megalithic tombs and 4 tumuli which offer an insight into the New Stone Age and Bronze Age. In the south of the region visitors can go in search of emperors, kings and princes and their fascinating stories. There is plenty of juicy history to discover at a range of castles, palaces, stately homes, small spas, health resorts and ancient villages. Other highlights to visit include the impressive northern highlands, moated castles typical of the region and old half-timbered buildings.