Health Resorts & Spas in Germany
top
Wiesbaden
International rendezvous for health and wellbeing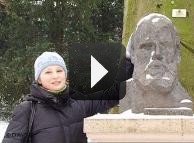 Wiesbaden is a mineral spa located in an area with a mild, moderate climate. The first "orthopaedic healing institute" was opened here in 1836. Thermal saline spring water, which is used to treat a range of complaints, is the main claim to fame of this charming historical spa city. It is primarily used to alleviate rheumatic diseases and congestion of the respiratory organs. Treatment is offered for musculo-skeletal illnesses, rheumatic diseases, disorders of the nervous system, psychosomatic fatigue, general weakness, as well as convalescent care.
Top of page
Medical facilities

As a healthcare centre, Wiesbaden specialises in treating rheumatic diseases, particularly those of a chronic inflammatory nature, as well as orthopaedic illnesses. Numerous clinics of various types are located here and their reputations have spread far and wide. Under the auspices of the local health authorities a number of self-help groups have created a network of information and advisory services here, which is unique in Germany.
Top of page
Map of Germany
Map showing all of Germany's TOP travel destinations...
Click here!
Search in surrounding area