Health Resorts & Spas in Germany
top
Permanent exhibitions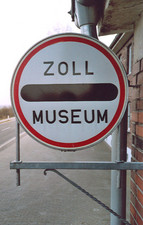 As well the permanent and temporary exhibitions in the art museums, Aachen has a number of museums dedicated to the city's history.
Aachen's City Archives
The city archives are the first port of call for all questions relating to the history of the city of Aachen. They are the city's memory, so to speak. All the important documents relating to the city's history are stored here, going back to the Middle Ages, and can be examined in the reading room.
Frankenberg Castle Museum
The whole history of Aachen is documented here, from the Stone Age flint mine to the Roman spa to the age of industrialisation. Models of Charlemagne's palace and Alfred Rethel's oil studies of the Charlemagne frescoes he created for the town hall bring the Carolingian era to life. The museum also houses collections of furniture, wrought iron, glass, stoneware, cutlery, weapons and "Printe" cake tins (used to make the local gingerbread speciality). There is even an Egyptian mummy and sarcophagus dating back to 1500 BC.
The Friedrich Customs & Excise Museum
The museum has around 3,000 exhibits documenting the history of customs and its development from a source of income to a means of protecting the domestic economy. Besides historical background information, the museum also contains a number of exhibits that bring the subject more vividly to life, including many relating to the post-war era when customs officers and smugglers resorted to ever more inventive means of trying to outwit one another.
Top of page
Map of Germany
Map showing all of Germany's TOP travel destinations...
Click here!
Search in surrounding area