Art & culture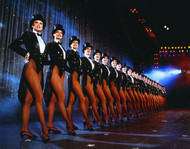 From light entertainment to classical opera: eight great symphony orchestras, including the famous Berlin Philharmonic, and three great opera houses shape the city's musical life. Berlin's desire to entertain and be entertained is a longstanding tradition bound up with the city's legendary "Roaring Twenties". Today Berlin is experiencing something of a light entertainment revival.
Deutsche Oper
All the opera "greats" – from "Magic Flute" to "La Traviata", Wagner's "Ring" to Nono's "Intolleranza" – are among the repertoire of the Deutsche Oper in Charlottenburg, where a top orchestra and renowned world stars ensure that every performance is one to remember. The largest of the Berlin opera houses is renowned for its excellent acoustics and for the fact that every seat has a wonderful view of the stage .
Unter den Linden National Opera
The classical building was Germany's first free-standing theatre and was originally the "Royal Opera House" of Friedrich II, planned as part of the historical ensemble of buildings known as the Forum Fridericianum. The opera house plays host to top international directors and has a broad repertoire with highlights from the pre-Mozart era and modern opera.
The Comic Opera
Comic Opera director Harry Kupfer has developed his own repertoire in the tradition of Felsenstein. The smallest of Berlin's opera houses is home to "realistic" music theatre: the works are performed in German, and detours into light operetta are all part of the programme concept.
Top of page
Map of Germany
Map showing all of Germany's TOP travel destinations...
Click here!
Search in surrounding area