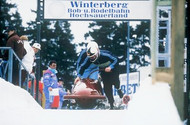 Up hill and down dale on two wheels. Getting up close to nature on a cycling tour in the undulating Siegerland region and Wittgenstein hills is a truly memorable experience. This region is dominated by the only timber-supplying coppice forest in Europe, the Hauberg. A few of the charcoal ovens, once responsible for supplying charcoal for smelting iron ore, are still in operation today.
Watch history come to life before your eyes at the former royal palaces in Siegen, Bad Berleburg and Laasphe, as well as at the moated palace in Hainchen and at Ginsburg Castle, the House of Orange-Nassau's border fortress. The Flemish painter Peter Paul Rubens (1577-1640) was also born in Siegen.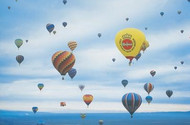 The towns and villages of the Siegerland region are full of picturesque half-timbered architecture, which is traditionally simple and straight here. In Wittgenstein the houses not only have slate on the roofs; they are covered in it from top to bottom. Get an insight into iron ore mining at one of the visitor mines or mining museums. The oldest miners' settlement uncovered to date is on Mount Altenberg near Hilchenbach-Müsen. Finds have shown that copper, silver and lead were smelted here as early as four thousand years ago.
With its many nature reserves, the whole region is a real paradise for walkers, cyclists and bikers, also offering horse riding, paragliding, camping, inline skating around Lake Biggesee, bat safaris, winter sports and much, much more. Take a journey of discovery into the world of culinary delights in the southern Westphalian uplands, and you'll be amazed at just what the "lungs" of the Ruhr area can offer.