Health Resorts & Spas in Germany
top
Baltic resort of Binz
A world of wellbeing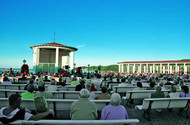 Binz has everything your heart could desire when it comes to spas, health treatments and wellbeing. A successful blend of natural conditions and associated spa therapies have made this jewel on the Baltic coast an insider's tip among relaxation-seekers and health tourists. The resort also boasts the richest coastal iodine spring in Europe. Treatments are available for musculo-skeletal illnesses, respiratory diseases, paediatric conditions, skin complaints, general weakness, convalescence, diseases of the nervous system and psychosomatic illnesses.
Top of page
Baltic resort of Binz - Other areas of interest
Top of page
Medical facilities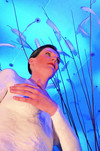 The natural conditions found in the Baltic resort of Binz are essential to successfully restoring health and vitality. Emphasis is placed firmly on sunlight, fresh sea air, woodland walks, saltwater and Rügen's medicinal chalk. Their beneficial effects are undisputed for rheumatic and dermatological conditions, as well as in beauty treatments. A variety of therapeutic treatments are available for non-residential health cures, including chalk packs, medicinal baths, migraine therapy, moxa therapy and therapeutic fasting.
Top of page
Map of Germany
Map showing all of Germany's TOP travel destinations...
Click here!
Search in surrounding area