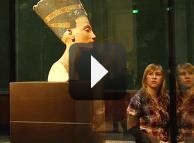 KaDeWe is one of Germany's pioneering department stores. As early as 1907, it provided its customers with a staggering range of goods across five huge floors. The allure of the finest quality goods is as strong today as it ever was. The food hall on the top floor is legendary.
Tradition and zeitgeist
Continental Europe's largest department store stocks a range of 1,800 brands – from international designer labels via jewellery, cosmetics and lifestyle goods, right through to its best-known consumer magnet, the exquisite gastronomic paradise of its food hall. Refined palates will find it hard to choose between around 33,000 delicacies from all corners of the world.