Health Resorts & Spas in Germany
top
Bad Dürkheim
Sea breezes in the heart of town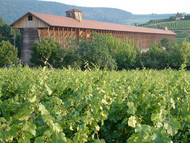 Bad Dürkheim is a state-approved spa and health resort offering traditional treatments involving drinking and bathing in spring water and breathing the fresh air. Expert medical staff in the spa centre apply a modern approach to tried and tested treatments, combined with the judicious introduction of state-of-the-art therapies. Treatments are available for: musculo-skeletal diseases, rheumatic diseases, degenerative diseases of the spine and joints, neurovegetative and chronic inflammatory gynaecological problems, stomach malfunctions and organic stomach complaints, allergic ulcers, abnormal acidity levels, functional obstructions of the intestine, unspecific colitis, chronic unspecific upper respiratory tract diseases, chronic bronchitic syndrome, bronchial asthma.
Top of page
Medical facilities

Health treatments specific to Bad Dürkheim include drinking and bathing in the water from the Fronmühl spring (contains sodium chloride) and inhaling water vapour produced from it. Complementary spa therapies include physical therapy in thermal exercise pools. Mud and peat packs, medical baths, physiotherapy, underwater massage, connective tissue and periosteum massage, reflexology and colonic massage, lymphatic drainage, electrotherapy and hot air and ice treatments complete the range available.
Top of page
Map of Germany
Map showing all of Germany's TOP travel destinations...
Click here!
Search in surrounding area