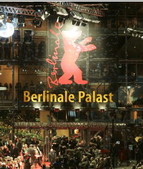 The Berlinale international film festival has blossomed to become the most acclaimed events in the city's cultural calendar. Every year this huge two-week event attracts over 16,000 visitors from all over the world to Berlin.
International film festival in Germany's capital city
With around 350 films covering all genres, lengths and formats, the Berlinale boasts an eclectic programme that includes countless European and world premières. The line-up ranges from major productions with stellar casts to lesser-known independent pictures. An unashamedly public festival, the Berlinale isn't just an event for industry insiders.